I don't know about you guys but I know I have tons of people I love who bake. I am always wracking my brain for ideas of what to get them that they could truly use. Here is a good list that you can use for a few ideas.
First I would be remiss if I did not mention a Kitchenaid mixer. It is the true workhorse in my kitchen and I would not be cranking out half the things I make without it. This mixer makes my life so much easier. It is also so versatile and you can buy all kinds of attachments for it. You can make your own pasta & ice cream with it as well.
They retail between 267$ and on up from there. Here is a link where you can purchase one from
Amazon
Next up is a good, cute apron. I can't seem to bake without getting flour in my hair, on my clothes, or all over my kitchen. I always make a huge mess so this is essential. I love Jesse Steel. The company makes amazing aprons and they are so old school and retro.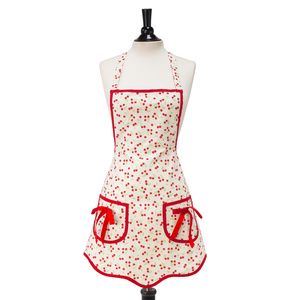 You can find them all over
Amazon
for less than 40$. This makes the perfect Christmas present.
If the baker in your life decorates cakes this next item is a must. This bad boy is so sturdy and revolves making your next cake frosting a job a piece of cake so to say ;) Ateco is a great company and I will swear by them and this stand.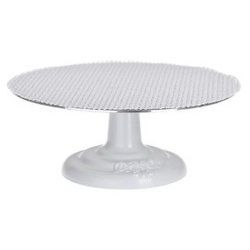 You can find that
here
on Amazon.
Next up is measuring cups and spoons. This area so you have so many choices and some are better than others. My personal favorite is the set I am using from Pampered Chef. You really just gotta look around and see what fits you and what you are comfortable using. Here a few ideas though.
You can find that
Here
on Amazon. It retails for less than 10$ making this a very affordable gift that your baker will appreciate.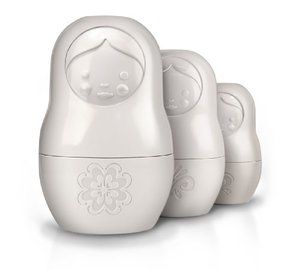 If you are looking for something quirky or just not the norm this is perfect. I love these. You can find those
here
for less than 11$. This is another affordable gift.
Next up is a Food Processor. I am in Europe so we use 220 power so right now I have a cheapy food processor that gets me by until we move back to the states and I get a nice one. I could not live without my food processor. I love it! It chops and grates and purees things in seconds. Food processors are almost magical. They can mix doughs together, grate cheese, make quick work of those veggies you need to chop up, and so much more. Here is the one I am currently drooling over.
These are a little pricey but believe me when I say so worth it. You can find this one
Here
for 216$. You can NOT go wrong with this.
So that was pt. 1 of what to get a baker for Christmas. There is so much more and I will be doing a pt. 2 here soon. I hope this helps inspire some of you guys.