So I am constantly being asked who to use for cupcake liners, premium vanilla, baking equipment, Kitchenaid or off brand, who to go to for spices, etc. etc. So I am going to start my favorite things Friday. Every Friday (well almost) I will try to post a new blog about a favorite product of mine. I am not being compensated or given anything free. These are all products I have purchased with my own money and have fallen in love with.
Without further adieu I give you Favorite Things Friday reveal 1. I am in love with, as if I could I would marry Beanilla. If you have never heard of them don't walk, run to this website as fast as your legs (or well fingers) will carry you. Why are you still here go to
Beanilla
. This site is essential in my baking. I won't, no I refuse to use any other site for my vanilla extracts, vanilla bean pods, or any other flavor extracts.
You are actually in luck because of Friday November 16th 2012 they are having a 25 for 25 sale. You get 25 Madagascar beans for 25 bucks plus free shipping. That is a steal, those beans can be expensive.
Let me give you a short run down as to why I love this company and then I will get into what the site offers and all that amazing stuff.
Living in Europe presents it's challenges. I have to use the APO mail box system and anyone who uses them can assure you it's a pain and it takes a long time to get anything. That is a problem for me as one I need ingredients that I can't get here in Belgium such as amazing vanilla, my American size cupcake liners, etc. etc. So I shop online and have to wait for the mail system to provide my goodies.
Beanilla got my box here in a week! So that a plus for them. I always love opening up my box and seeing this.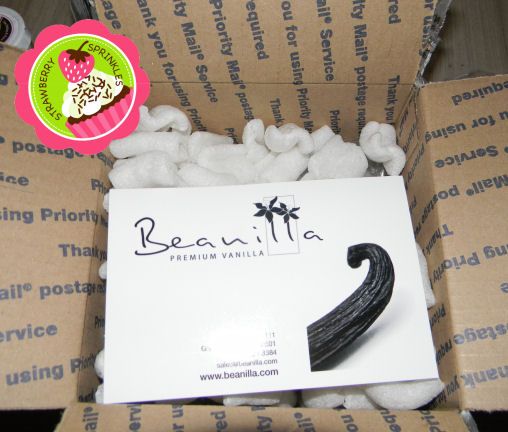 Who wouldn't smile seeing that?
Another reason I love Beanilla is because they provide high quality vanilla at great prices. So far I have tried the Tahitian Vanilla that is to die for and now I am working on Madagascar vanilla. They are both amazing and I wish I could bath in it.. not really but you get the point.
I also ordered
these
glass jars to eventually make my own vanilla extract when we PCS back to the states.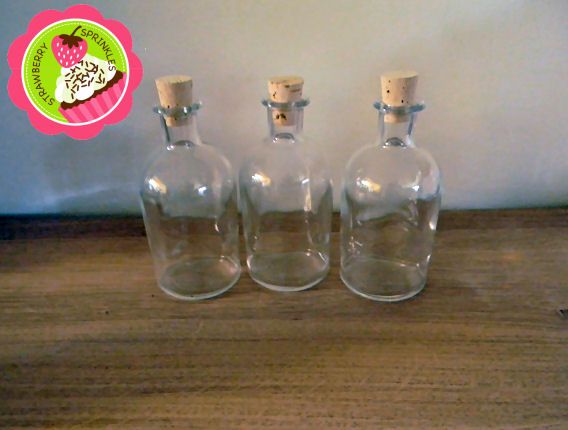 Throw some vodka and vanilla bean pods in there throw a bow on it and you have yourself a fantastic Christmas present.
Beanilla also provides other wonderful extracts such as Chocolate extract, Lavender flavor, Cinnamon flavor, Cherry Extract, Coffee flavor, raspberry extract, coconut, orange, almond, and it keeps going.
They provide an assortment of glass jars and bottles and also have instructions so you can even make your own vanilla extract.
So for all your extract and vanilla needs please be sure to give this site a chance. You will not be disappointed. I sure wasn't.