So this is the second coffee talk I've participated in and I am having so much fun with it and bring something new to my blog. I decided to do this again.
1. What is the meaning behind your blog name?
I am a huge strawberry fan. I love anything and everything strawberry. I am also a sprinkles fanatic. I have a huge massive collection of sprinkles that I hesitate to touch because of my love for them and how beautiful and simple they make everything look. When I was starting my blog I wanted something that meant something to me and could bring some of who I am to my blog.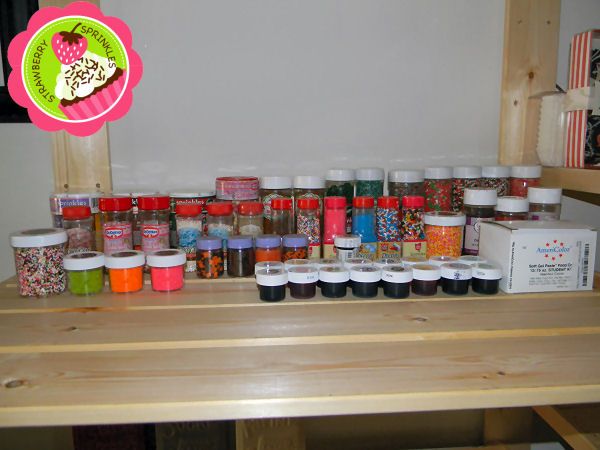 That is just a few of them. I have since added to my collection =P
2. How long have you been blogging? What made you start?
I have been blogging since 2011. I mostly started to blog because it's lonely over here in Belgium and I needed a creative outlet to help me get through this long assignment. I also wanted to start saving my favorite recipes. I found that people wanted to know what I was cooking, how I was doing it, and the recipes I used or came up with on my own. So Strawberry Sprinkles was born.
3. What is your blog generally about?
Mostly food and the traveling I do around Belgium and Germany. I love baking and love to share what I've created and recipes for others to use.
4. Do you have any funny blogs you would like to share?
I am still very new to blogging so I haven't met a lot of people yet. So I may come back to this.
5. What are your hopes for your blog?
Honestly I would just love to be able to provide new and fresh recipes. I don't really want to make money or anything off my blog. If I do then hey that is amazing and I would love to be able to sponsor give aways and things like that but if not that is awesome too. I just want to be able to connect to readers and meet new people =)
Please come Join Natalie & the other wonderful bloggers who are joining in the coffee talk.